---
Treasure Cove
This thrift store will receive private donations from individuals as well as other businesses in Omaha. It will have 5 main store departments: Clothing, Household Goods, Decorations, Electronics (no tv's) and toys. All donations are received, sorted, cleaned and organized by departments by the Companions.
Companion Jobs:
Donation Receiving
Donation Sorting
Customer Service and Greeters
Cashiers
---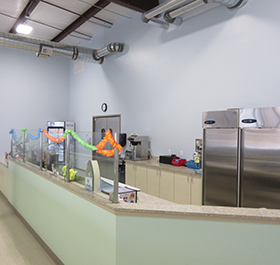 ---
Island Blends
(Fruit Drink and Internet Café)
Island Blends is a fruit drink and smoothie café. Customers can select from smoothies, juices and other "island beverages" prepared by the Companions. Companions will also provide all customer and café services. Island Blends will also be seeking community partnerships in Omaha to sell other items such as fresh fruit and vegetables, and baked goods.
Companion Jobs:
Dining Room Cleaners and Greeters
Order takers
Beverage Makers
Cashiers
Drink Prep
---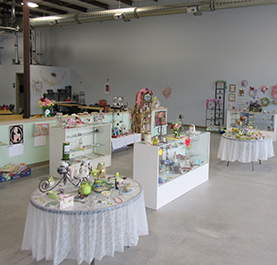 ---
Inspired Creations
Inspired Creations is a retail store that features gifts created by Companions. Inspired Creations has dedicated over half of its space for Companions to be observed making their homemade gifts of jewelry, arts and crafts and rugs.Inspired Creations will also be seeking community partnerships to display and sell gifts made by any Companion in the Omaha area.
Companion Jobs:
Gift Makers
Customer Service and Greeters
Cashiers